Carstairs Public Library is governed by appointed trustees from the municipality of Carstairs. Library board meetings are open to the public and occur on the third Monday of each month, 6:00 PM and we do a hybrid meeting so you can join by zoom or by visiting the library. For the zoom link please email carstairs@prl.ab.ca. Our current board chair is Sarah Chicquen and our library manager is Megan Ginther.
Board Members
Sarah Chicquen (Board Chair)

Wendy Knudson (Vice Chair)

Jen Awde

Donna Maxwell

Dwayne Fulton (County Representative)

Shannon Wilcox (Town Council Representative)
Our History
For our 70th Birthday in 2021 we updated our local history as 70 Years and On. We are so proud of our long history in the community of Carstairs and of the many dedicated Board volunteers, library volunteers and staff who have built our library into what it is today.
Interested in Joining our Board?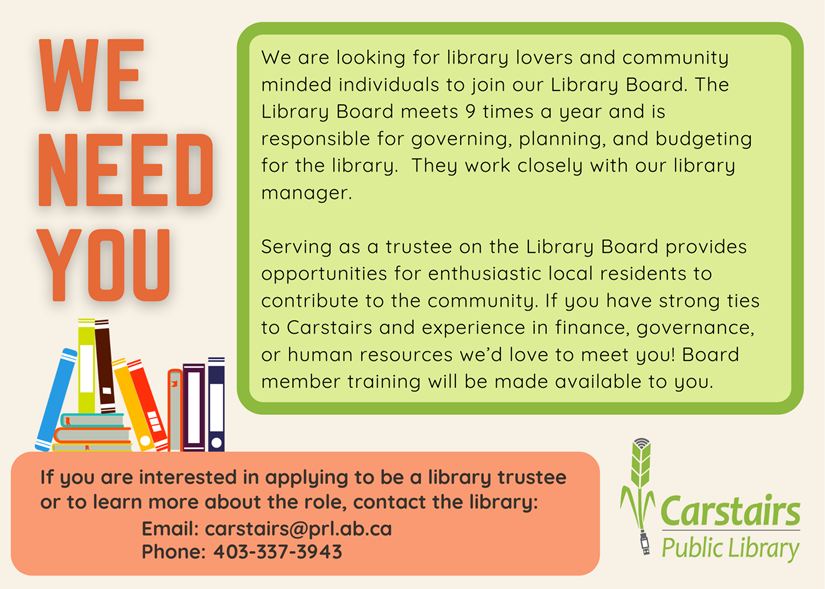 What does the Board Do?